Advanced Anti-Termite Treatment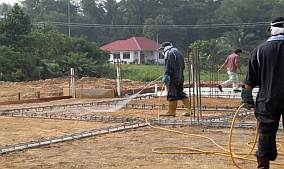 Pre-Construction Treatment
Prevention is better than cure, so it is advised to opt for Pre-construction anti-termite soil treatment consists of charging soil around the building and beneath floor with powerful soil toxicants so as to create a chemical barrier.
Read More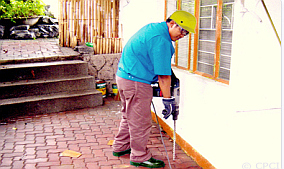 Post-Construction Treatment
In the post-construction anti-termite treatment, chemical is injected into the ground by means of holes made at the junctions of walls and floors at 2 feet distances apart of the ground floor. Then these holes are sealed.
Read More
Why Us?
We provide services for Pre Construction and Post Construction using the advanced technologies.
At Pestman® we use highly quality, effective odourless and colourless chemicals used in all developed countries at very affordable prices.
These are hassle free and safe for occupants and completely kill termites.
We provide 20 years guarantee* on the Anti Termite Pre construction treatment.

* conditions apply
We provide the best in class Anti-Termite Services
using Advanced Technologies!
Contact PESTMAN® now and schedule a FREE appointment for analysis